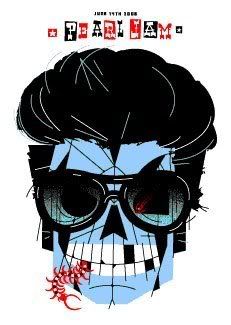 Casi 3 Horas de show...con un set de canciones de culto.Una gran espectaculo como solamente pearl jam lo sabe hacer.disfrutenlo
Set 1:
Hard to Imagine,
Corduroy,
ALL NIGHT!!!,
Why Go,
Elderly Woman Behind a Counter in a Small Town,
Down,
Who You Are,
Severed Hand,
Half Full,
Animal,
Even Flow,
Daughter,
Gone,
Love Reign O'er Me,
Do the Evolution,
Rearviewmirror
Encore 1:
W.M.A.!!!,
Better Man/(Save it for Later),
Black,
Life Wasted,
Crazy Mary,
Porch

Encore 2:
No More,
Release,
Alive

Encore 3:
All Along the Watchtower




DESCARGA AQUI!!